How We Ran A successful society for 15 years!
Fish on Toast has reached over 22,000 students, hosted over 500 speakers and created countless entrepreneurs including Ali Mitchell Founder of $200million company, Huddle.
Fish on Toast was founded in 2002 and since then there have been 15 generations of committees, each with their own agenda and way of operating, the success of the society was down to an ingrained culture that runs through the society, which easily could have meant 15 different societies with plenty of ways of working. There has been a lot of changes and Fish on Toast has certainly evolved from 8 engineers sitting in a room talking about business to a.  varied society covering all areas of entrepreneurship. We're going to talk about in our experiences what has worked and what has gone wrong, we're not the world's experts - between the two of us we have only 4 years of experience running societies. Other than Ali, our incredible Co-President Laura and our names, we'll omit anyone else's name (we said secrets didn't we). We want to be honest and open when explaining how we work, without besmirching anyone's reputation.  In fact Fish on Toast almost fell into oblivion, we'll discuss where we went wrong and how we climbed back to success.
When Xavier joined Fish on Toast, there were stories of incredible Presidents who really grew the societies reputation, people who had brought in incredible speakers - large crowds and built an incredible network. Unfortunately, as soon as Xavier joined the committee (2014), we hit the number one problem faced by student societies:  A disengaged President. This president lost the society heaps of money, reputation and connections. The University didn't want to work with us, the Union thought we had disbanded and our network had forgotten us. Not to mention we actually owed money to committee members.
We had to restart. We had four problems to over come: Money, Reputation, Continuity and Momentum. 
Continuity
We're starting with continuity since this is the most important aspect of running a society and building a lasting contribution to student life and often this is where societies fail. When Charnley and Xavier started leading Fish on Toast (with our awesome Co-President, Laura), our main priority, was to ensure the continued success of the society.
To do this we first built our advisory board. We realised that we needed both something stationary and somewhere for guidance. Every society or student union has this issue, every year the key people graduate and move on. It's very rare for people to stay for more than one year and even rarer for two or more. This means that knowledge, connections and best practice are lost (more on this later), without a stationary deposit of guidance this problem is exacerbated. Our advisory board is made up of key figures from the University, CEOs and executives from multinationals and founders and directors from startups and SMEs. We wanted as broad as possible experience, to help us build, grow and maintain the organisation and since running a startup is like running a company, diversity of opinion is key. We think it's important to stress, why University executives are as important (if not more) than CEOs of private companies. There is always a tendency for a society to move as far away as possible from the larger institution, but unless you can be completely separate, you're going to need to know how to get things done within the University. The board can help with advice, speakers and even finances, I would suggest that a great board is necessary for any great society. 
We also restructured the society, we'll cover most of this when we talk about people and momentum, what's important for continuity is how to transition from president to president. Of course, the advisory board can help and an overlap period is great but really taking on the presidency of a great society can be like taking on the CEO role of a company: you need experience. Fish on Toast managed this by creating a rule (we only had one), that the president of the society had to have been a committee member before, usually a vice-president. This ensured that the incoming President would always know how the society worked, who the key people were and had developed a passion t the goals of the society (not just in their personal development).
Finance
The area which every society, no matter the size or age finance is always an issue. I wouldn't say that Fish on Toast cracked it, but we managed to fund 16 events, two conferences, an accelerator organisation and student apprentice competition. We managed to fund all of these with money to spare. Did we budget or be frugal? No, once we spent £250 on macaroons for a conference. We were constantly focused on delivering the best possible service for our members and students. We rarely considered the financial implications.
Our financial model was to always run so well that it would encourage Corporates, the University and entrepreneurs to give us money. We needed to build up a relationship with all of these people, this all started with our advisory board. We strategically invited people within the University who either had large budgets or connections to corporates or University funding.
Sponsorship has been a large aspect of our funding. We won a lot of this by making Fish on Toast into a great organisation, which had a large membership and a lot of engagement. We also applied to a large number of companies. There are a lot of problems with sponsorship, companies can think they own you, they can try to control your content and how your operate. The important thing, from the first instance, is to make sure that they know you're not their personal society and that whilst you'll help them - you need to run your way to main your societies integrity.
The most innovative thing we did with finance was our student apprentice competition. The competition would typically cost £1000 to run (including filming and prize) and each year we would run the competition starting with 100 applicants with 10 contests who would win an internship and a £500 cash prize. This would be a very expensive competition (especially the negotiation task). However, the first event every year would be a sales task - where the contestants would typically raise over £2000, depending on their skill. This was a great way to raise money, whilst promoting the society and testing great students skill, most of whom would later join the committee in key positions.
Finance is always an issue for societies, but there are plenty of options out there, If you're doing an incredible job then raising finance can be easy. Big corporates, local corporates and small businesses all have reasons to get involved with your society and the University - just make sure it's your society they choose.
Network and Reputation
Network is essential for growing and maintaining a society and unfortunately, as always, building a network requires a lot hustle, graft and hard work. Whether it be emailing 1000s of speakers mentors, attending 4 networking events a week and being constantly hooked to Linkedin or email, networking is always hustle. The worst thing about networking is that it is seriously hard to see the benefits immediately, but we can guarantee, in the long term the benefits are always greater than almost anything else. This is why continuity of contacts is so important and why we were in such a bad position in 2014. We didn't know who the society was connected with.  Since then, most of our best speakers and mentors have come through networking and almost all of our finance, through our constantly growing network of over 800 business leaders and University executives (I cannot over stress this).
How can you build up a network?
I alluded above to emailing 1000s of people and this was one of the first things Xavier and Laura did once they got into their roles. They set themselves up with a Linkedin Pro free trial and emailed everyone they could. This set the society up for over an entire year.
Advisory Board
We've mentioned this a lot, but it comes in with networking too. A group of business leaders will have developed over their years of experience a large personal network and if they're willing to give their free time to the help the society, it's more than likely they're willing to help connect you to key people they know. Treating your advisory board like a resource to tap into, people love being asked for help so remember this and use them to grow the societies network.</span>
Networking Events
There are now so many (too many?) networking events in the UK, from NACUEs annual SEC conference to University events and general meetups. However, this can be an issue if your society is provincial and away from a major metropolitan area, even if you're not based in London this can be an issue. Southampton, whilst a city felt incredibly provincial and we really had to scourer to find great events, but they exist. We set ourselves a goal to attend at least one external event a week, even at that level our network seemed to grow exponentially. 
Networking is one of the most important responsibilities of a committee member or President, you've constantly got to bring in new people to speak, mentor or fund your society. It can take a while, but through networking Fish on Toast has now set it's self up financially for the next three years and we constantly have speakers.
People and Passion
This is both the hardest part and the most important. This all comes from Presidents. This all comes from leadership and your passion. We've put passion and people together because they are linked, you need great people and how do you get great people? Through passion. Since our fall from grace, Fish on Toast has been led by passionate people and we've had dedicated committees. We were often asked how we managed such a large committee (reaching 17) and we'll look at our structure in detail below, but the best answer is through being passionate about Fish on Toast.
If you're just joining, creating or starting to lead a society we're not going to sugar coat it, it's hard work. During 2015/16 Fish on Toast had two Presidents and a vice-president and on average we would each put 40-60 hours of society work every week on top of our academic studies and startups. It's very hard to do this without passion. The best thing is when your leadership team has a passion it motivates your committee to do great things.
Give your committee ownership
We had a large committee and lots of projects and events to run, we managed this by giving every committee member a project to take ownership off. Each committee member would either take leadership over the Student Apprentice, an aspect of a conference or an event. The event might not seem like a major responsibility, but this entailed finding three speakers (all our events had 3 speakers), marketing the event, finding a catering supplier and then managing the event on the night, this makes exam and essay stress look very minor. It's incredible to see the committee take on responsibility and to really make things happen with a passion for the society. As Presidents we would end up in support roles, making sure that everything was happening and in place. This is the best way to get passion and buy in for the society. </span>
We were also constantly adding new people to the committee, we believed in having a large and really great team. Google has an internal motto, "always be hiring" and that's how we operated the committee. We brought in entrepreneurs from our accelerator, candidates of our apprentice competition and anyone who was really interested and engaged society.
We hope that you've been able to learn from Fish on Toast, Charnley and Xavier years of experience! We love connecting with people and would love to talk with you about your society and how we could help or how we can collaborate.
Xavier & Charnley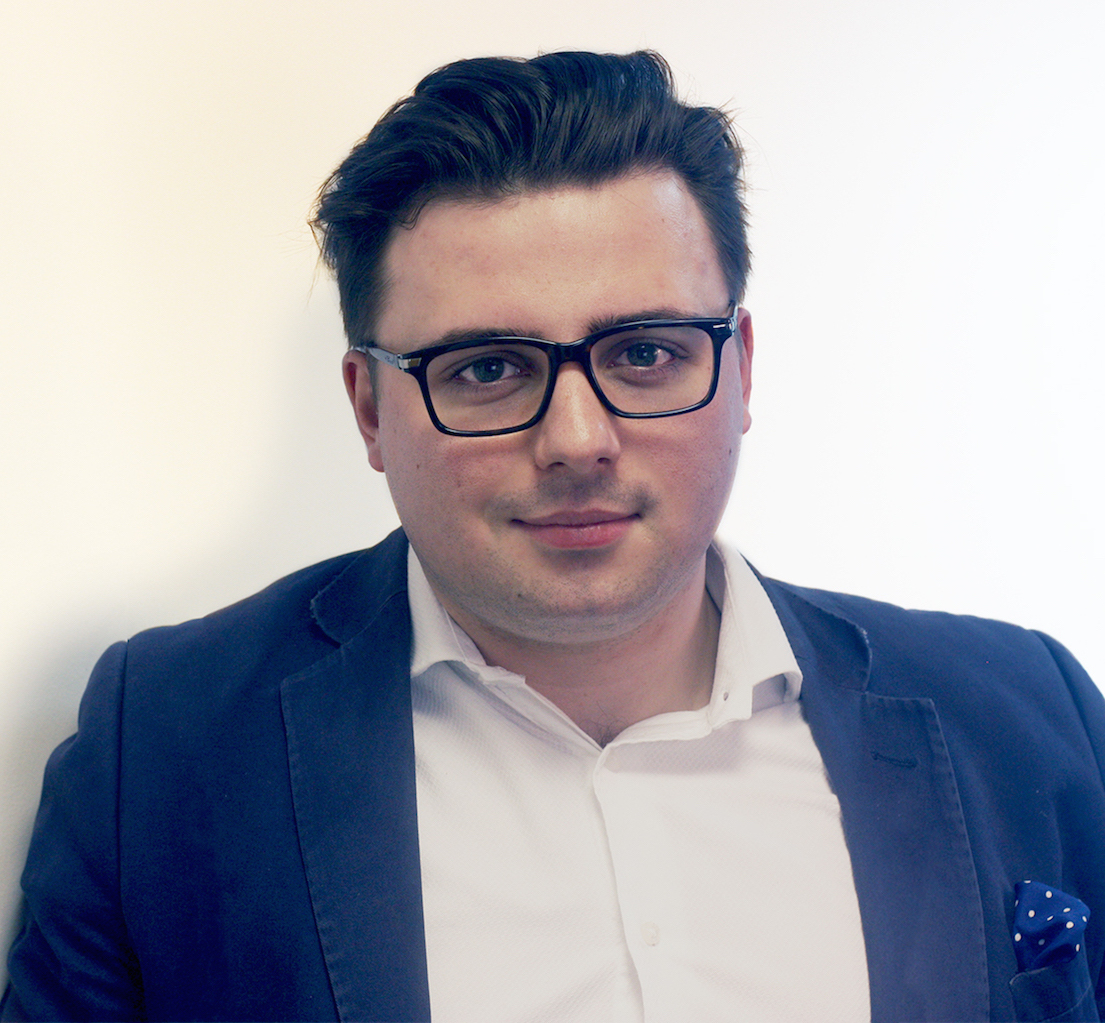 Xavier
Xavier since starting his first company at 15 has built plenty of other companies, one of which was sold. He is now running an angel funded startup Recommendable. Whilst at University Xavier was President of Fish on Toast, growing the membership from 50 to over 350 and was awarded NACUE's Student Entrepreneur of the year award for 2016.
Twitter: @XavierParker116
Linkedin: Xavier Parkhouse - Parker
Facebook: @recommendableUK
Website: www.recommendable.com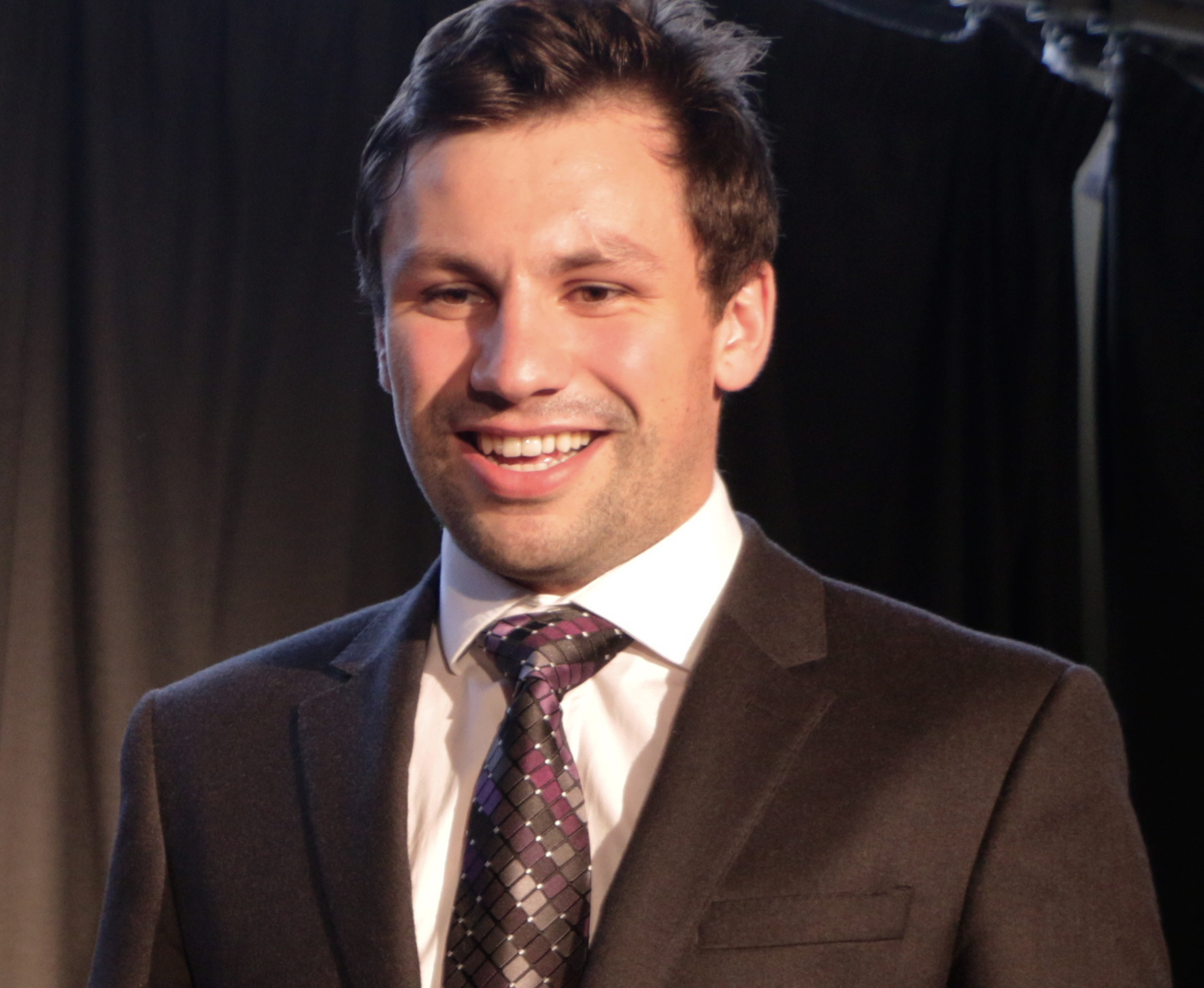 Charnley comes from a family of northern businessmen, so when he joined Southampton, Fish on Toast was a natural choice, he's been on the executive committee from 2015 and is the current President. Charnley is building a property tech startup, which is going to revolutionise the letting industry! Beyond business, Charnley has a passion for non-profits and is currently an ambassador for the English Speaking Union.
Linkedin: Charnley Worth
Twitter: @FishOnToast
Facebook: @FishOnToast
Website: www.fishontoast.co.uk