Who are Belron?
Belron is the world's leading vehicle glass repair and replacement service provider and parent company behind Autoglass in the UK, Carglass, in Europe, SpeedyGlass and Lebeau, in Canada, and Safelite in the US.
They serve 11 million customers in over 30 countries, generating over €3.1 billion in annual revenue. This year Belron are looking for startups with solutions in the following:
What startups are Belron looking for?
 Customer Conversion
 How can Belron convert every potential customer, however they make contact.
Service Experience
Solutions that will help Belron customers to help themselves get the service experience they want.
Capability & Engagement
Belron are looking for truly innovative ways to deliver training, connect and facilitate easy communication for their teams.
Supporting Insurers
How can Belron' insurance partners retain or up-sell to their policyholders, or help them handle their claims more efficiently.
Digital Problem Solving
Ideas, products or services that could leverage Belron's strengths in vehicle glass repair and replacement as well as everyday problems that customers may have.
The 10 week programme offers startups;
The opportunity to trial products and solutions and validate their business in one of Belron's participating countries (last year's included the UK, Spain, France, Germany and Canada)
Mentorship from leaders in the industry as well as top international entrepreneurs
Access to investment from Belron and L Marks from a fund of up to £200,000
Access to desk space at Belron's offices in Egham, UK
How to apply
Learn more about the programme and how to apply here. Applications close on 29th January.
This is an excellent opportunity for startups to learn from a truly global business, serving 11 million customers in over 30 countries. Find out more about the experience of last year's winner, Sorry as a Service, here.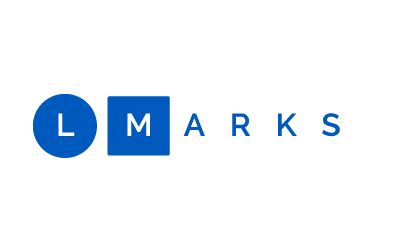 Who are L Marks?
At L Marks, we take a practical approach to innovation. We work with the UK's best known brands including John Lewis, EDF Energy and IAG to build bridges between corporates seeking to innovate and young companies with disruptive tech. Our programmes rely on the support of entrepreneurial thinkers and we have the ability to give solid experience to innovators.
Scouting
Our scouting team are dedicated to sourcing and engaging with the best startups in the market. With our expertise, we're able to find your perfect match whilst continuously growing our network and establishing ourselves as thought leaders.
Startup Support
Our startup support team are responsible for ensuring each of the startup teams are happy, and making the most of the experience. These guys help facilitate goals, track progress, manage relationships with mentors both internally and externally as well as build an ambience our startups are comfortable with. They help make great things happen.
Programme Team
Each of our programme managers have the ability to strategically analyse business challenges and build a programme that suits both the needs of our corporate and startup partners. Not only do they execute every stage of the journey with finesse, they also expertly manage the relationship to ensure the fusion continues to be mutually beneficial.
If you are an individual who thrives on delivering innovative yet practical solutions then L Marks is the place for you. Get in touch to find out more about the rewards of working at L Marks and the exceptional opportunities we offer.