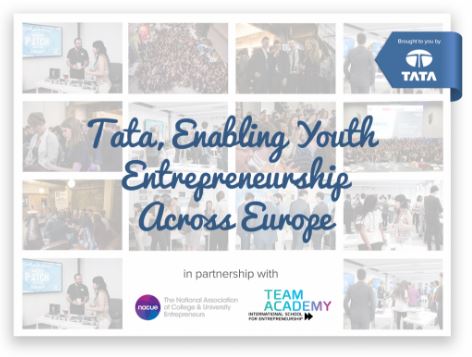 On Thursday of last week, NACUE was lucky enough to work with Tata on bringing a new event for Student Entrepreneurship to The Netherlands. Team Academy Amsterdam hosted us in their amazing campus in the B.Building, to run a panel session on Student Entrepreneurship in Europe.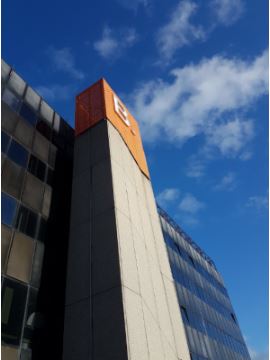 We were delighted to welcome an esteemed panel of politicians, founders, educators and students to discuss how education can better support entrepreneurship, the routes to self employment in The Netherlands. The panelists were Agnes Jongerius MEP, Anne-Wil Lucas Co-Founder of Startup Delta, Elen Bark-Lindhout Co-Founder of Collider.io, Michel Arends CEO of Team Academy and the TA Group, and Aster van Laere a Student at Team Academy. The panel was chaired by Timothy Barnes, founder of Raingods.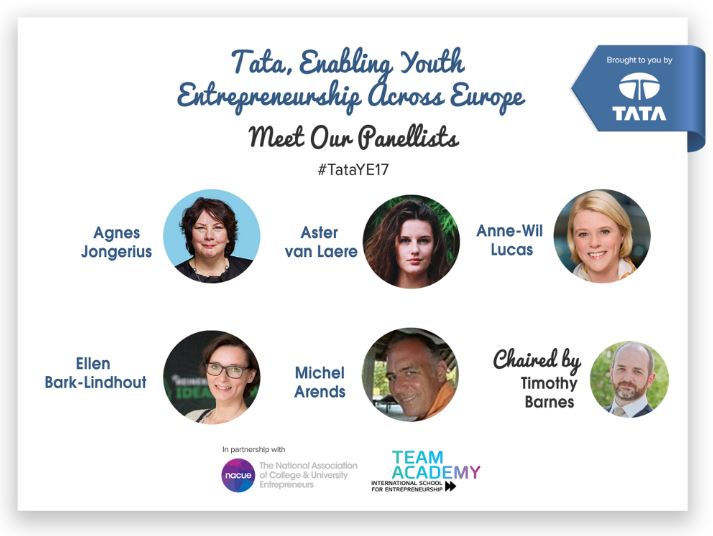 We had a lively discussion on the different destinations from high school education for young people, and why more and more of them are choosing entrepreneurship.
Agnes Jongerius kicked off the discussions by explaining how entrepreneurship is such a widespread choice in The Netherlands, and went on to discuss how many people choose self employment after first pursuing another career.
The panel discussed the importance of technological literacy in today's job market and economy, looking at ideas for how the need for this can be better implemented into the educational system. As there were several student entrepreneurs interested in and starting technological businesses in the audience it was great to get the various insights on how fundamental computer science skills will be to economic growth in future.
And the final quote of advice from the panel is:
The second part of the evening welcomed student entrepreneurs to pitch their businesses in short 2-3minute pitches to the audience. The audience then picked their favourite pitch and voted for their chosen winner. The companies which pitched on the night were:
Boxed
Findest
Teach Us
Crowdfunding Consultancy
Alpha Mega
The winner of the vote that evening was Boxed and they will be attending the Mercedes AMG Petronas F1 Team Factory in Brackley, UK courtesy of Tata Communications as part of their prize. We look forward to seeing how all of these startups progress, and for the opportunity to work with and support them in future.
Thank you to all of our panellists, to all who pitched, to all who came along, to Team Academy for their support and hospitality and to Tata for making this event happen!