This post was written by Harvey Morton of Harvey Morton IT, who will be speaking at our 2017 Student Enterprise Conference in March. You can find out more about the event here: http://bit.ly/sec2017 Harvey started his first business at a young age and so has always been trying to get the right balance between his studies, his personal live and his professional business commitments as a founder! In this post he takes an honest look at how you can never predict for every eventuality in life, and how achieving a work-life-study balance will always be a challenge, but one worth having!
---
Riding a Rollercoaster Through Summer
I had been so excited for summer 2016 for a long time due to the thought of being free from the stresses of my A Level exams and having the entire summer to run my business and spend time with my friends and family before starting university. In the run up to my final exam, I became so eager to leave sixth form behind and I was looking forward to everything I'd got planned and I knew that when I did return to an educational setting, I'd be starting my dream course at Sheffield Hallam University, completing a degree in Business and Enterprise Management. My summer started with a fantastic short break to Alton Towers Resort with one of my close friends. This was a perfect escape for me, I just needed to forget about everything for a few days and completely switch off from exam stress. We had a brilliant time and it certainly recharged my batteries. Although, it flew by and I was soon back home and ready to run my business full time for a few months, which is something I had never been able to do before due to having to balance my business alongside my studies – I was ready to make the most of my time off before starting university where I'd have to balance the two again. Within the same week, I realised I'd gone from having a lovely relaxing weekend, spending time with one of my friends to having less free time than I had whilst I was studying and running the business together due to the volume of work I had taken on for a large client and the goals I had set myself for the weeks ahead. My business is my passion, so I was used to having lots of sleepless nights and little free-time anyway. I'm so lucky to have my dream job but I started to wonder why I couldn't get the right work/life balance, even whilst it was the summer holidays.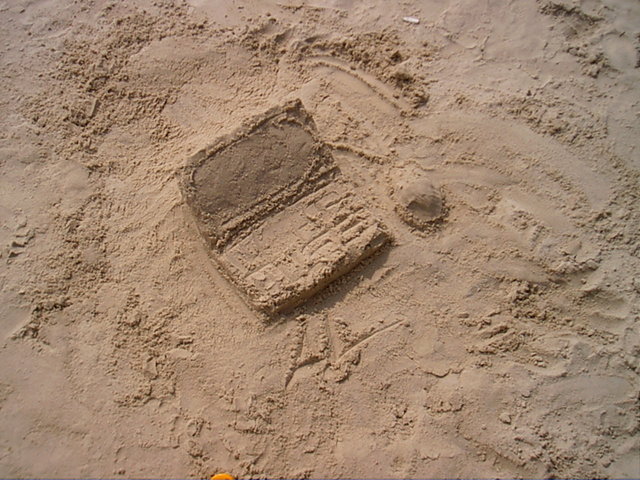 The weeks started to fly by and before I knew it, I was off on holiday with my family. Anyone who runs their own business will know that it's incredibly difficult to take any time off and unfortunately, I had to take my laptop and some work on holiday with me. There's nothing better than being sat in the hot Spanish sun, watching the world go by and completing some work, but as I've said previously – sometimes you need to switch off completely. I still had an awesome time, even if I did have to continue working. After returning from my holiday, I waited impatiently for A Level Results day as I was both nervous and excited to receive my results. Fortunately, I was really pleased with my results, especially because it had been such a struggle for me to balance my business with my revision for exams but in the end, my hard work payed off and I don't know why I was so worried. I celebrated my exam results with a short break to Thorpe Park Resort, where I was lucky enough to climb the UK's first wing coaster – The SWARM with a friend. It was an incredibly exciting experience and I knew that it was a once in a lifetime opportunity. We were both so grateful to the staff at Thorpe Park Resort for making it happen. Whilst I was slowly ascending 128ft above the theme park, I felt like I was slowly escaping from reality and leaving all of my stresses and worries behind. The climb allowed me to free my mind, just for a moment and I came back down feeling content. It's only when I look back on the Coaster Climb, I think about how running a business is like climbing a rollercoaster, you can reach the top and achieve incredible things, only to then be faced with several obstacles that will bring you back to where you started.
  Summer 2016 was superb for me, I did lots of travelling and went on lots of exciting trips. I also got a taste for what it would be like to run my business full time. Though I understand I may not have gone about doing this in the right way. I took on far too much work and tried to accomplish so much with so little time. Setting goals and targets is a great way of increasing your success rate in business, but I've learned that you need to manage your own expectations. My friends began to notice that I was becoming incredibly run down due to spending so much time working and in many cases, I was being a busy fool – not being able to find a happy medium between having some free time and also doing what I love, allowing the business to grow. I've now been at university for over a month and I've settled into my course nicely. I don't want to put myself through the struggle of not being able to find the correct work/life balance again, so I'm trying to learn how to combat stress.
Through the experiences I've had over the last couple of months, I've learnt:
Having good friends is really important to your happiness. When you're going through a tough time, good friends will stick around and support you no matter what. There really is no replacement for this and sometimes, picking up the phone and speaking to someone who is kind and has respect for you, is the best way to heal.
There's no shame in having counselling. In today's society, there often seems to be a negative stigma attached to the idea of having counselling but if you need it, then that's okay. Having regular 1:1 meetings with a counsellor can enable you to reflect on what's happening in your life, allowing you to see different points of view and ways of getting through any difficult period you might be experiencing.
You should never give up. Nothing is impossible and no matter how tough things might seem, there's always a way through. Great things take time, if you're running your own business then make sure you still find some you

time and don't let your devices distract you. It's often good to have a digital detox, even if you just have an hour every day where you don't allow yourself to get distracted by social media and emails, you'll start to free your mind.
I'm very excited for the next couple of months. My business is growing and now I've found a work/life balance and I'm getting more support, I'm starting to feel more productive. The summer has been a huge learning curve for me and I'm seeing this month as a fresh start, I'm thrilled to be moving forward from these previous experiences in a positive way. I still have my bad days, but everyone does. I seem to get through them and I'm taking each day one at a time.  
You can find out more about Harvey's business here:
Harvey Morton I.T. Support http://www.harveymorton-itsupport.com/
---
Purchase tickets to see Harvey speak at our Conference!