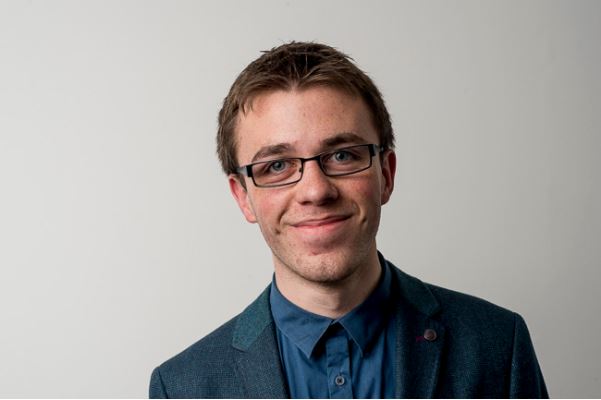 In February 2016, I was lucky enough to be given the opportunity to speak at the Student Enterprise Conference 2016. I enjoyed speaking about my journey since starting my business at the conference and I was completely overwhelmed with the response I got from the audience after finishing my talk. Ever since the SEC 2016, I have seen a great increase in the number of people following Harvey Morton I.T Support's social media pages and this has led to so many other exciting opportunities for me and my business.
I have been pleased to receive a large number of requests from businesses across the UK, asking me to manage their social media pages. I am currently managing social media pages for several businesses in Sheffield, Leeds, Nottingham and London and social media management is now one of my most popular services along with website design and mobile application development.
Soon after the SEC 2016, I was invited to give a talk at Sheffield Central Library about my journey since starting my first business in 2011. This was part of the British Library's 'Digital Icons' event whereby each library ran an event featuring a local entrepreneur, before all of the venues joined the British Library in London for a live conference where entrepreneurs Justine Roberts, Ning Li and Renaud Visage spoke about their entrepreneurial journeys. Again, I received lots of positive tweets from members of the audience after the event and because of the great response, I was invited last month to take part in a national campaign to promote the British Library Business and Intellectual Property Centre where I was interviewed about my business and how I have worked with the British Library to raise my profile. The video interview will be available online very soon.
Those who attended my talk at the SEC 2016 will be aware that I've been working with Youth Employment UK to help other young people move into their chosen careers and start their own businesses. I've been lucky enough to attend some of their All-Party Parliamentary Group meetings in the Houses of Parliament where I've heard from a variety of speakers and been part of discussions on topics such as apprenticeships and young people in the workplace. I have also written several articles for their website, talking about my experiences at the APPG meetings and also on how to find an apprenticeship.
I'm currently approaching my final A-Level exams and finding a balance between running my business and studying has been very difficult this year (though it's definitely not impossible to balance the two). I've got a really exciting and super-busy summer to look forward to and that is what has been helping me through the last couple of months. During the summer, I'm going to be working with some of the UK's top theme parks on their social media pages and websites. I'm so excited to grow my knowledge and experience, one of the most exciting things about being an entrepreneur is that you're learning new skills all the time! I'm currently recruiting for my first member of staff to help me manage the workload as it's starting to get too much for me to cope with on my own. It's so thrilling to see how much my business has grown since I founded the company in August 2013 and I'm looking forward to seeing my company grow even more in the near future. From September, I'm going to be studying Business and Enterprise Management at Sheffield Hallam University and I can't wait to study a subject that I am passionate about in great detail.
Don't ever be afraid to try something new and start your own business. Take every opportunity that comes your way because you never know where it might lead!
---
Are you a student or graduate business owner with a story to tell? Get in touch at This email address is being protected from spambots. You need JavaScript enabled to view it.