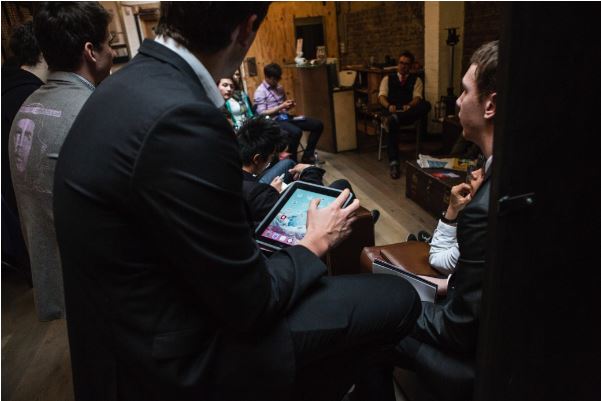 Not so long ago leaving university with a good degree was considered enough to secure a decent job and set you up on a high flying career path. However, over the last few years' students have been bombarded with scary statistics about the gloomy outlook of the graduate job market. With increased fees and students in more debt than ever before, the importance of getting a job after university is on the top of most students' minds. Although the number of graduate vacancies is expected to rise by 7.5% this year, the graduate job market is still extremely competitive. There is an average of 73 graduates for every one job, and with 64% of students gaining a first or 2:1; getting a good grade is not enough to make you stand out in the crowded graduate job market. So how can you differentiate yourself from your other students and make the most of your time at university?
Join an Enterprise Society
 The majority of universities will have enterprise societies set up. These societies help students develop their enterprise skills through business related challenges and events. Not only will these societies give you a chance to foster your entrepreneurial spirit, you will gain a valuable set of practical and transferable skills to use to set up your own business after university, or to put on your CV. They are a fantastic place to meet like-minded people and also to develop contacts though networking opportunities.
Start your own Business
 Feeling inspired from the enterprise society, why not go one step further and start your own business? You can develop the skills you are learning through your course and provide some additional income, for example, by creating websites or logos through freelance auction sites like People Per Hour. If you have a more substantial business idea that you want to develop, you will have access to a wealth of information through your university, so ask around and find out what business support and funding is available. If you want to test the idea before you start explaining it to other people, there are loads of resources on the internet that will help you to develop and analyse your idea, give you tips on how to conduct market research or produce a business plan.
Get Involved in Events
Some of the most asked for skills at graduate level jobs are communication, organisation, problem solving and teamwork. There is no better way to show this than getting involved in university events. I don't mean be part of a group at university and occasionally turn up. Although you can put groups and societies on a CV, you won't be able to rustle up some good, skill filled examples during an interview. Really get involved. You want to show employers that you can take the initiative, organise an event and work with other people. Take the lead in any group you are part of, such as organising the yearly ski trip or annual social event. Not part of any society? Create your own event. Love music? Organise a charity gig through Oxfam's Oxjam. Hate waste in fashion? Organise a university wide clothes swapping event. Most universities will even have event organising pages, giving you handy checklists to ensure your event goes without a hitch.
Volunteer
It's a well known catch-22; employers want to hire people with work experience and in order to get work experience you need a job. Volunteering is not only a fantastic way to give something back to the community and to contribute to a cause you care about, it will also boost your CV and provide those real life practical skills employers are looking for. If there are particular skills you want to develop, such as social media, website development or book keeping, look for a charity or social enterprise that are looking for an enthusiastic student like you with those same skills. Or there are national organisations such as Do-It which feature a huge range of jobs throughout the whole country. With 80% of employers saying they value volunteering on a CV, there really is no reason not to get out there and do some.
Not only will taking part in societies and events give you something to put on your CV, but it will introduce you to a whole new group of friends and experiences. So get out there and make the most of your time at university.
---