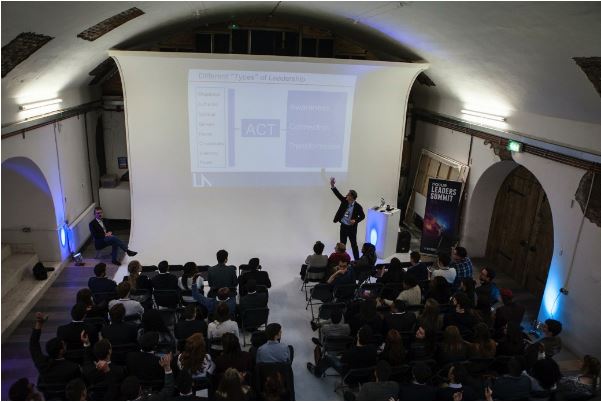 Leaders Summit is our annual celebration of enterprise societies, bringing them together to share knowledge, generate new contacts and gain recognition for their achievements. Competition for this year's awards has been fiercer than ever, with high calibre applications and nominations from colleges and universities across the country. The shortlisting process has been challenging for our judges, but the finalists can now be revealed.
The NACUE Leaders Summit 2016 Society Finalists
KCLBC - Kings College London South Bank Entrepreneurs - London Southbank University Loughborough College Enterpise Society - Loughborough College Oxford Guild - Oxford University UCL Entrepreneurs - University College London Entrepreneurs Durham- University of Durham Manchester Entrepreneurs - University of Manchester Fish on Toast - University of Southampton Westminster Entrepreneurial Society (WES) - University of Westminster Warwick Entrepreneurs- Warwick University Vin2 Enterprise- Westminster Kingsway College Society leaders will be pitching at Leaders Summit in Manchester on Friday 22nd April. This will be an opportunity to impress the judges and to share their activities with fellow societies. The winners will be announced that afternoon, with prizes of £3,000 and £1,000 up for grabs.
Student Entrepreneur of the Year Shortlist
These individuals have been nominated by fellow students for their commitment to powering student enterprise at their institution. The winner will be chosen by our judges and awarded at the final. Abbas Kazmi - University of Oxford Ben O'Donovan- Durham University Theo Wasserberg - Royal Agricultural University Xavier Parkhouse-Parker - University of Southampton
Enterprise Champion Shortlist
These educators have been nominated by students and peers for their commitment to supporting student entrepreneurship. The winners will also be chosen by our judges and awarded at the final. David Gibson - Liverpool John Moores University Lynn Sheppard - University of Manchester Shelley Raine - Gateshead College There are still a limited number of tickets available for Advanced and Affiliate Members. If you want to join us in Manchester, click here.