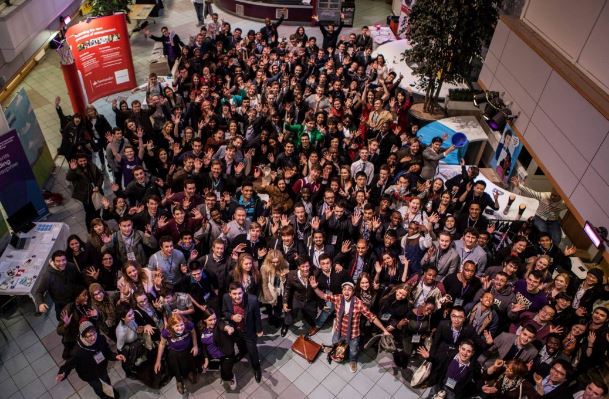 When you are a brand - say Coca Cola, Red Bull, Heineken - you segment your products so specific audiences. You'll try to pitch Diet Coke to female teenagers or Coke Zero to recently divorced, middle-aged dads, for example. Red Bull, on the other hand, might target some of its campaigns to 16-18 year olds, and adapt other products or content to 30 year olds.
Now, students are becoming more and more interesting as an audience. Marketeers like to think that they all behave in similar ways, so that they will react the same way to certain campaigns or products. This might be a gross generalisation, but it presents a great opportunity for you - the student who wants to use his/her time at uni to get ahead in the 'rat race'.
Student Ambassadors
As students are becoming an increasingly interesting target for brands to interact with, more and more companies are offering students the chance to become their student ambassadors. This generally means you'll represent a given brand at your campus and events, doing anything from giving talks at university, handing out giveaways, dressing up as a giant black bull, organising house parties or attending gala events.
Why this matters to you is simple: taking on the role as a brand ambassador could easily be your foothold into a major company. If you manage to shine, if you out perform you peers and establish a great relationship with your contacts in that company, you could be getting a head start towards a job offer on graduation day. It could even give you the skills and confidence you need to start your own company.  
Which is kind of cool. 
Of course, you'll have a hard time standing out if the programme is all about giving out flyers on campus, five days a week. So be sure to do your research and choose a programme that will benefit you as much as the brand.
---
About the author: Uniplaces is the leading brand for student accommodation. It empowers student mobility, especially by making the process of finding a home online easier. It offers many different initiatives that go beyond accommodation, including its own student brand ambassador programme: the Uniplaces Academy. It's interactive, competitive and gives top performers the opportunity to have a direct impact on the success of one of Europe's leading startups. Find out more here.