Over 500 students, educators and entrepreneurs from across the UK and beyond gathered at University College London (UCL) this weekend for the Student Enterprise Conference 2016. The event, delivered by NACUE in partnership with My-Way, was bursting with inspirational talks, informative workshops and cool exhibitors, with speakers including Issac Howie Brewerton (Founder of games company Pixel Blimp), Andrew Webber (Emerging Developer Audience Lead at Microsoft) and Una Doyle (founder of CreativeFlow.tv).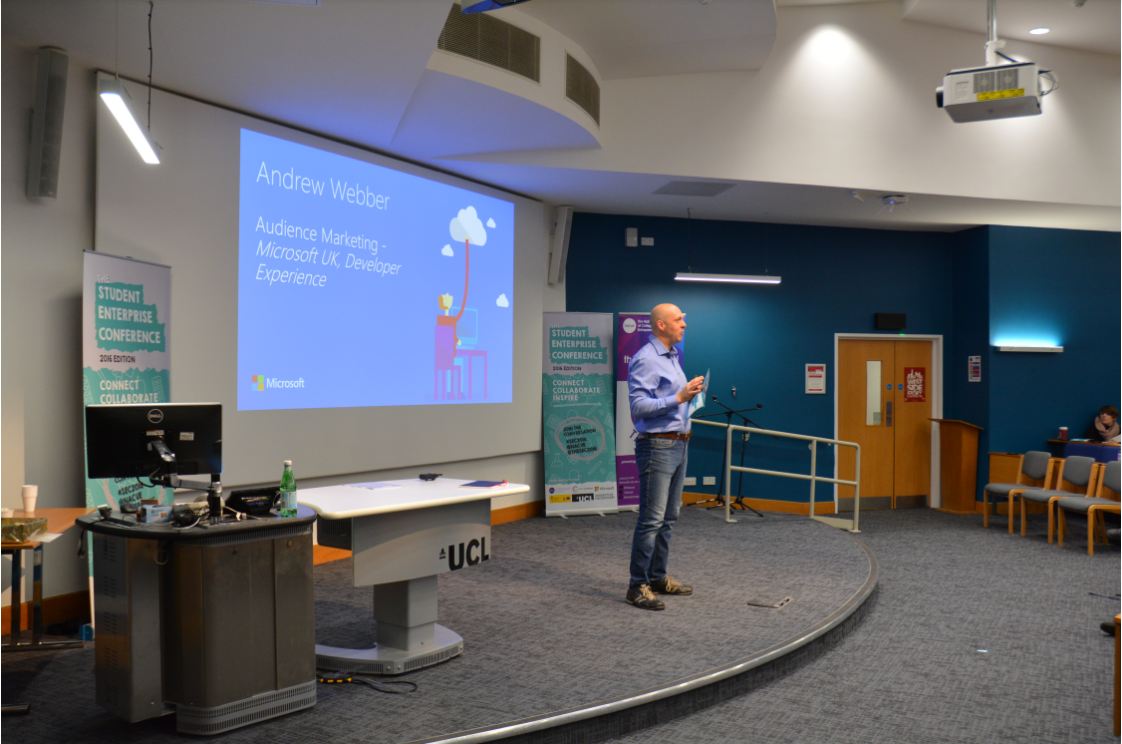 Students packed out the halls and breakout rooms to interact with a wide range of inspiring entrepreneurs, from the established Peter Briffett, COO of mobile events app YPlan to Harvey Morton, an 18 year old IT entrepreneur. Students were also treated to a rousing cry from Tim Barnes, an entrepreneur and enterprise educator, who dared students to solve the world's biggest problems. (You can see the full programme here.) As well as inspiring speeches from those who've been there and done it, delegates also had the chance to learn new practical skills and knowledge. They learnt how to up their online presence with Google Garage, to network like a boss with Dwain Reid and took part in a two hour workshop with PWC, transforming ideas into viable businesses. They were also able to explore the opportunities available to them in Europe, with talks on EU funding, Erasmus for entrepreneurs and taking a business global, courtesy of My-Way and Capital Enterprise.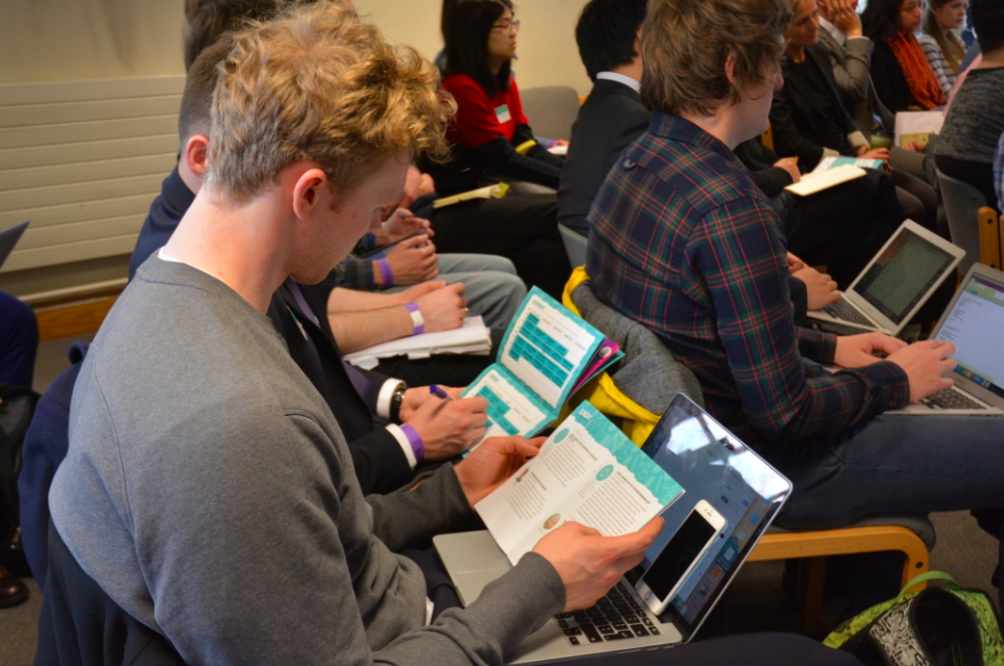 The speakers came from different generations, with completely different experiences and backgrounds, and yet they all had one thing in common – a 'can-do' attitude – which is exactly what NACUE is all about. We energise young people by supporting them to think differently, to take responsibility for their own futures, and ultimately to succeed. The SEC 2016 was so much more than just a conference. Young people are constantly told that they are not leaving education with the right skills they need to get jobs and the SEC addresses this by up-skilling and empowering the next generation. The weekend is all about supporting the professional development of our attendees, from encouraging the building of soft skills – confidence, networking, and drive, to the hard skills they need to be more entrepreneurial – developing ideas, pitching to experts, and understanding failure as a way forward. We work hard to support student's academic studies so that they can have increased opportunities - whether that be starting their own businesses, joining an SME, or being more entrepreneurial within a larger organisation. We are so pleased to have our partners MY-Way, Capital Enterprise, Microsoft, UCL and the University of Westminster supporting us this year. A lot of our activity wouldn't be possible without buy-in from industry and importantly, with businesses who believe in our mission and our young business leaders of the future. We are already looking forward to SEC 2017 - follow us on Twitter and like us on Facebook for all SEC related news. You can also learn more about our upcoming events here. Thanks to all of you for coming. Keep the passion… we can't wait to hear all of your success stories.