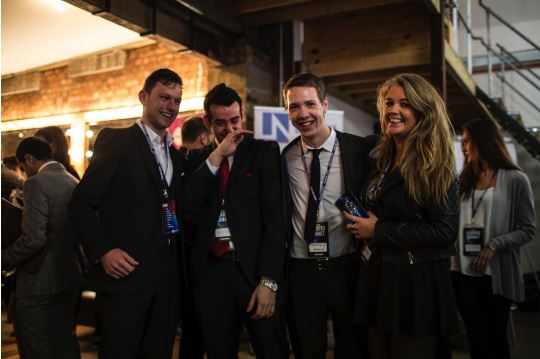 We are excited to announce that Leaders' Summit 2016 is back with a brand new look! NACUE's Leaders' Summit celebrates the dedication, talent and achievements of our network, bringing together our brilliant members for a day of training, networking and awards. This year we're shaking things up, building on previous years to create an event that is all about you. There are still awards up for grabs and training opportunities, but this year there are big cash prizes to get your hands on too! We want to celebrate the achievements of our Advanced Members' Enterprise Societies through a competition and we will have cash awards on offer to crown the best societies in the UK. We will be opening for online applications Monday 1st February and the shortlisted societies will pitch live at Leaders Summit on Friday 22nd April.
What is on offer?
Cash prizes and trophies for the following winners (Trophy and Funding):
Best Overall University Society - £3,000
Best College Society - £3,000
Best Enterprise Society for Venture Creation - £1,000
Best Enterprise Society for Social Enterprise - £1,000
Trophies for the following individuals (Trophy):
Enterprise  Champion (for fantastic enterprise educators)
Student Entrepreneur of the Year
This is a superb opportunity for enterprise societies from our member institutions to showcase their achievements in front of an audience of judges, with a chance of winning some fantastic prizes and culminating in an evening celebration of all things entrepreneurial.   All societies who are part of NACUE Advanced Member universities or colleges are eligible to apply. The Leaders Summit will be an opportunity to meet other like-minded people, learn new skills, practice pitching and have fun. So enter and tell us your success story. You could be a winner at Leaders' Summit 2016! Applications open Monday 1st February, good luck!