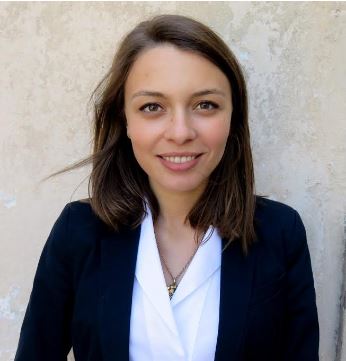 It was almost 3 months ago, on the 9th of September, that I attended the New Entrepreneurs Foundation (NEF) residential Bootcamp in Oxford. Two days of getting to know the people on the cohort and immersing myself into the programme - which would become the centre of all my attention and activities for the year to come. I am not one to place too much emphasis on fate, but there's something uniquely lucky about the way I found out about NEF. I had returned to finish my studies at the University of Sheffield after my placement year in Brussels. On a gloomy winter evening in November 2014, during my Thursday shift at the Alumni Fund Call Centre I randomly called an alumnus of the University of Sheffield, William Read. When asked to donate, Will told me he was rather broke trying to set up his own venture and live his entrepreneurial dream. You can imagine how in that moment my eyes lit up, as I asked him to tell me more about his journey! It was Will's passion about NEF and the conviction with which he spoke about it and his company Sideways 6, which he set up while on NEF, that convinced me to apply the following day. The reason I share my story on how I found out about NEF is to show you that life will often present you with unforeseen opportunities, that you need to be open to the challenges of new opportunities, and that when they come (which is not often) you need to muster the desire to make the most of it. Here are the top 5 lessons I learned while seizing this opportunity for an entrepreneurial journey:
Always bid first in a negotiation - this is a golden nugget delivered both by the CEO of my company as well as by Clive Rich - one the educators on NEF. By bidding first you set the parameters of a negotiation and set the scene for discussion.
Focus my attention on doing, rather than saying, what I am planning to do - this has been a big one for me, because I sometimes have a tendency to miss the trees and only focus on the forest. The best way I found to deal with this was to break down my big goals into small actionable steps that I can act upon straight away. Another way to look at it is what Sarah Perrot calls 'gold medal tasks' - i.e. focusing on the tasks that will get you the gold medal and not focusing on obtaining the gold medal per se.
Different types of funding for my business - this was particularly useful - I believe there is a common misconception that raising money from VCs is the way forward - however Itxaso del Palacio (bio) gave us a seriously comprehensive review of the available funding streams for startups that opened my mind towards various paths I could take.
Make time for slow time - ultimately, this whole 'juggling-ten-plates-at-once' situation can get a bit hectic and I believe there is enormous value in actively setting time aside in my diary to allow myself to be slow and just do nothing.
Finally, remember to have fun - the NEF cohort has an amazing network of bright, talented and inspirational people and attending the events they organise, and having fun discovering and exploring new business ideas and ventures is all part of the process. I have also decided to have fun by documenting my Journey of Entrepreneurship in the form of a YouTube channel where I talk about my learnings and progress each week. Head on over here - I would love to connect.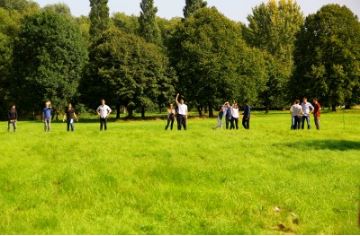 NEF Bootcamp 2015
Ultimately, NEF is a roller coaster ride. You hop on it after a swirl around the fun park (the 5-stage recruitment stage) after which you come out a bit dizzy, but happy you are on to the next level. Then it's pretty much buckle up the seatbelt and sit tight. However, by no means are you a passive passenger. I believe that the more you put it, the more you get out of it: the more events you attend, the more people you talk to and the more feedback and ideas you get, the more inspired you become. Of course, it's not easy - even in the adventure parks things can get a bit scary pretty quickly. Juggling a full-time job, with the NEF trainings, working on my own business idea and attempting to have a vaguely active social life has proven challenging. Yet despite all the difficulties, and the several episodes of self-doubt, there is a strange sense of satisfaction knowing that I am in the best place I could be to grow, learn and achieve. — Any questions you may have, don't hesitate to give me a shout. I'm always up for connecting with interesting people. Here's where you can find me: Email This email address is being protected from spambots. You need JavaScript enabled to view it. / Tweet @mihagruia / Connect https://uk.linkedin.com/in/mgruia / Follow along with my journey of entrepreneurship via my weekly videos on YouTube: http://bit.ly/1N8zCJF