Yesterday some of the UK's brightest entrepreneurs headed to Google Campus in London to pitch for their place in the NACUE Varsity Pitch Grand Final. The Varsity Pitch Competition invites students and graduates to pitch their business ideas for the chance to win £10,000 equity free cash.
Forty competitors across eight categories had just a two minute pitch and two minutes of questions in order to impress the judges. The competition is now in its sixth year and the quality of the pitches and ideas are higher than ever.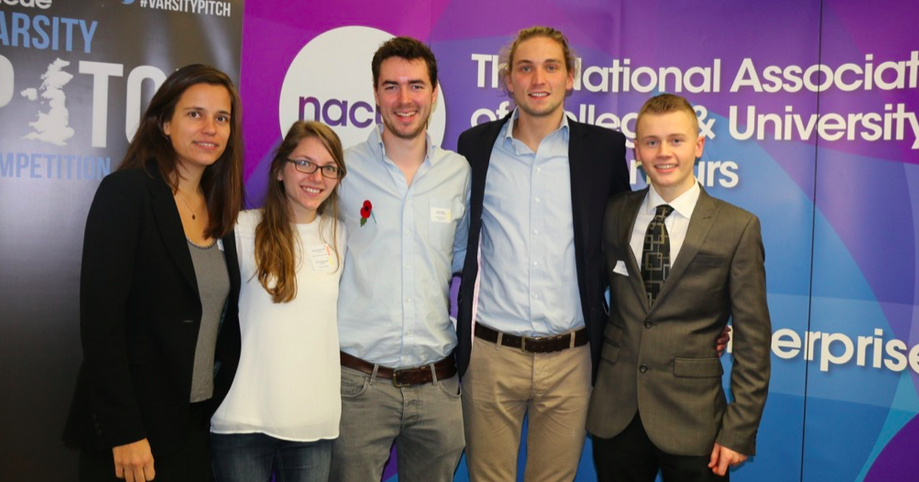 All photos by Included.co
Apps and Online
Apps and Online were the first category to pitch, with compelling performances from Learner Lane who are connecting students with private tutors, Ubique who are making medical advice more accessible and Zealify that are changing the way we find jobs. Choosic also pitched their popular new music app and SpotPark explained how they are solving the challenges of parking. The judges, Angela Bates, Business Development Manager at IBM and Fintech entrepreneur Amar Bhandar, were impressed by all of the pitches but it was music recommendation app Choosic that won the category.
Creative
The Creative category was next to pitch to Simon Boot, Student and Graduate Enterprise Manager at Accelerator (London Metropolitan) and Alex Hoppenbrouwers, part of the investor team at Mercia. Afrocenchix, Rassin & Shen, Gecko Clothing, Walk With Path Limited and McLaughlan's Sweet Potato Crisps all pitched their creative products (including some delicious samples). The judges felt that Walk With Path, who create products to prevent falls, were the worthy winners.
Speaking about their decision, Alex Hoppenbrouwers said: "We saw that not only was this a defensible proposition but the founder had a clear understanding of the regulatory pathway to bring a medical device to market. The concept had also been validated by a small user trial, and the innovate UK grant gave us further confidence that the founder would execute on her plans.'
Young Founders
Next up were our 16-19 year old entrepreneurs pitching in the Young Founders category. Eve Lodge pitched her beautiful Barmy bunting, entrepreneurs from Durham pitched DART that is using technology to change the drinks industry, Hello Hot Tubs showcased their popular hot tub rental service and we enjoyed some delicious samples of Bubble Royal Tea from Munira Seisebayeva. In the end it was young entrepreneur Callum Coles who wowed the judges with his company Sober Drive, a breathalyser within a car key that aims to prevent drunk driving.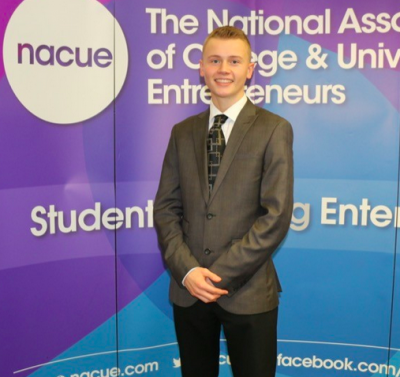 Product Design
The creators of Tio were first to pitch their plug and play toys to Alex Hoppenbrouwers and Laisha Johnson of Venella One World. This was followed by pitches from Sober Drive, Adaptavate (who are disrupting the building material market) and a demonstration from LAFW Designs of their practical and unique tables. The judges were most impressed Michael Benham's company Adaptavate and they were selected to enter the Grand Final.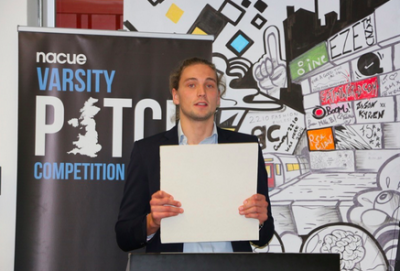 Speaking about their decision to choose Adaptavate, Laisha Johnson said: "We chose Adaptavate because it was a simple concept, yet extremely clever and convenient. Michael demonstrated he understood his business process from product manufacturing to retail. He definitely stood out in his category and from the judges' point of view, we could see that he and his business will go very far."
Microsoft Genuine Innovation
The final category in the morning was Microsoft Genuine Innovation pitching to Anthony Catt, Business Director at Oxygen Startups and Drummond Gilbert, Founder of goCarShare. Cycl pitched their WingLights for bicycles, Ed Miller showcased his company Medical Realities, Gregor Tschurtschenthaler pitched his groceries delivery company Convibo and the team from Aberdeen pitched Hands On. After difficult deliberations, the judges chose Medical Realities as their winner for it's innovation in teaching surgeons through virtual reality.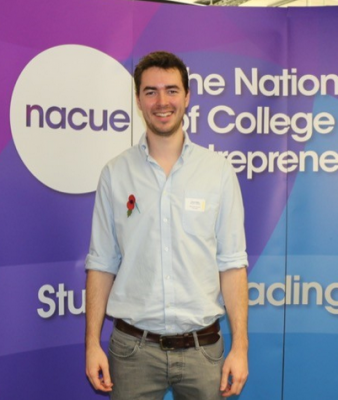 Entertainment and Leisure
The afternoon began with the Entertainment and Leisure category with judges Andrew Atter, Founder and CEO at Pivomo and Anthony Catt of Oxygen Startups. Cha Tale were up first, pitching their tea subscription service followed by a second pitch from Hello Hot Tubs. Baacco hoped to impress the judges with their 'Just Eat' service for wine but it was Tio who won the category with their innovative and educational toys.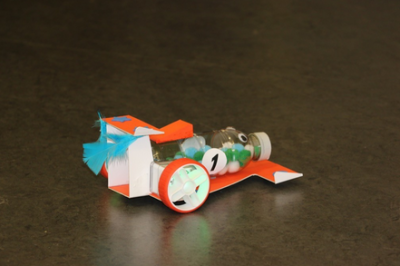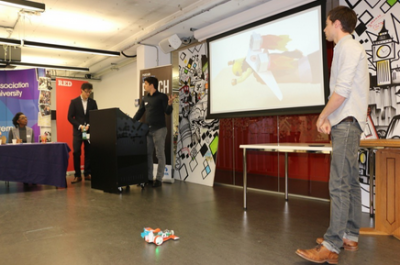 Speaking about Tio, Andrew Atter said:
"They are outstanding winners! Genuine innovation in integrating the app and modular bits. I loved the concept, it has a very strong social impact with wide applicability in educational toys, rehabilitation, academic environments, etc. They also had very clear answers on costs, margins, patents and supply chain."
Tata Social Impact
The Tata Social Impact category was the most competitive category of all with the highest number of entries. It was a pleasure to welcome Mr S. Padmanabhan, Executive Chairman at Tata Business Excellence Group; Mr Richard Welford, Chief Strategy and Marketing Officer at Tata Technologies; Mr Laurent Sagarra, Head of Product Innovation, Compliance and Quality at Tata Global Beverages and Ms Priyanka Mukherjee, Senior Manager at Tata Communications to judge this category.
Kanika Bansal explained how Medicen Devise are preventing infections through steriderm technology, followed by James Popper who pitched Sinclair Fire's innovative new fire detectors. Deborah Whittle was next to pitch The Modular Raised Road, used to put roads back in action during floods and Cambridge Bio Augmentation who have patented technology to dramatically improve prosthetic limbs for amputees. Give Vision were the last group to pitch, explaining how their wearable technology can improve the lives of visually impaired and blind people.
After some serious deliberation and debate, Tata were pleased to announce Sinclaire Fire as their category winner.
Speaking about why they chose Sinclaire Fire, Mr Laurent Sagarra explained:
"This is the one that impacts, potentially, all of us. Everyone has a fire detector and this is an idea that could shape every single household in the world."
Tata Disruptive
Alex Saidani was up first in the Tata Disruptive category pitching Indemand, their plug-and-play platform for on demand services, followed by Comp_A_Tent by Amanda Campbell. Double Six impressed the judges with their football training service, Reposit explained how they are disrupting the rental market and Annie O'Toole put forward a compelling pitch for their crowd sourced marketplace Juxdit. Tata were seriously impressed by all of the entries but it was Amanda's biodegradable tents that secured a place in the Grand Final.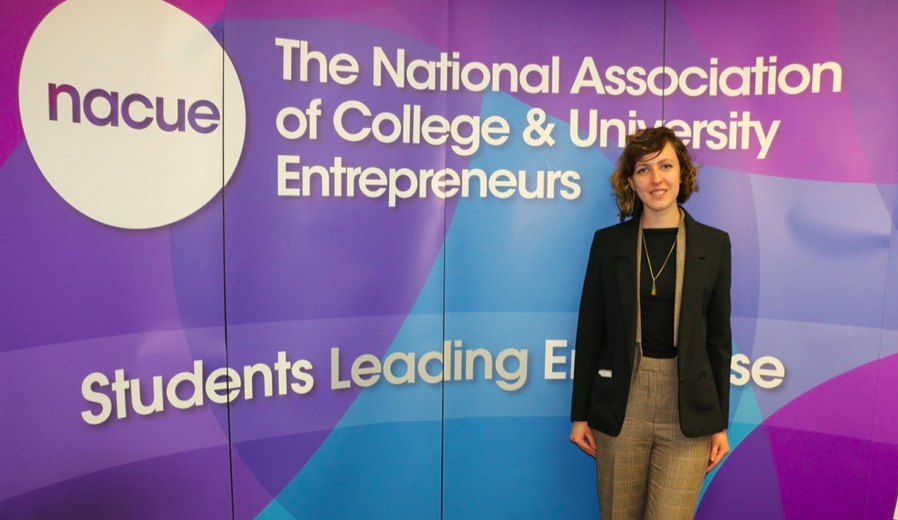 Speaking about the decision, Mr Laurent Sagarra explained:
"We chose Comp_A_Tent because there is a tangible innovation with the material and its application can go much further. We can see its use in refugee camps and places where you would want to have a settlement for a limited amount of time."
NACUE would like to thank Tata for all of their support, our sponsors BVCA, Microsoft and Lloyds Banking Group; the judges for giving up their valuable time, included.co for live blogging the event and our brilliant competitors.
All finalists, including Damiano who won the People's Vote with Seable, will be honing their business plans and pitches at our Bootcamp on Thursday 12th November before the Grand final on 19th November at the China Exchange. Register for your interest to attend here.