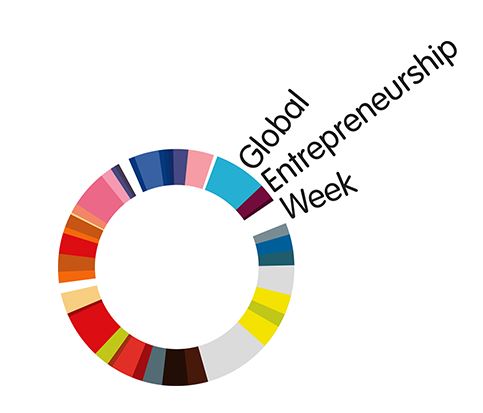 Global Entrepreneurship Week (GEW) is the world's largest campaign to promote entrepreneurship. Each year, it plays a critical role in encouraging the next generation of entrepreneurs to consider starting up their own business.  NACUE has always celebrated GEW with the Varsity Pitch Grand Final and this year will be no different. But enough about us, let's see all the brilliant things our members are doing this GEW 2015.
London South Bank University
London South Bank University is hosting a variety of interesting and fun events, talks, workshops and challenges in celebration of this year's Global Entrepreneurship Week. Highlights include their pop-up market and the Cartoon Challenge, where students compete for prizes by illustrating famous intellectual property cases. Along with our practical workshops and entrepreneur talks, they are also hosting a panel event where successful graduate entrepreneurs discuss their experiences of starting-up. The week will culminate in a GEW celebration evening, where the finalists of our business pitching competition will present their ideas live and the audience will vote.  
Loughborough College
Loughborough College are taking part in a variety of different activities to encourage and celebrate entrepreneurship. These include:
         'Lotus Apparel' – Selling printed t-shirts with designs hand drawn by other students

        HE Events students organising the showcase of 6 HE Business student enterprise concepts

        Henna Design Stall

        Application form to apply for an opportunity to pitch to the Enterprise 'Dragons'

        LSU / Loucoll 'Pitching Workshop'
UCL Enterprise Society
UCL Enterprise Society are excited to host their very first talk of the year from 2014's Young Entrepreneur of the Year, Founder and CEO, Timo Schmidt. He will be sharing his success stories on how he revolutionised home cooking with his market leading company, Gousto. Gousto was founded in 2012 and is now the most recognised pre-portioned food delivery service in the UK. In this exploding market, Gousto has very impressively been voted the best UK recipe box service against well-known competitors like Hello Fresh and Simply Cook. UCL Enterprise Society can't wait to learn about his journey to success.
University of Portsmouth
The University of Portsmouth are putting on the Dynamo Challenge, an annual one day inter-university event that takes place during Global Entrepreneurship Week. Students from the universities of Bournemouth, Portsmouth, Southampton, Southampton Solent and Winchester work together in inter-university teams, are set a brief and are asked to come up with ideas and solutions which they pitch back at the end of the day. Dynamo has been running for nine years and students have a great day and gain a lot of skills and experience. This year the theme of the event is 'Change the world in 8 hours'. A video from the Dynamo Challenge 2014 can be viewed at https://youtu.be/l-jxStT_FVQ
Westminster Kingsway
Westminster Kingsway students will be competing against each other in groups, in a competition facilitated by the Urban Land Institute, on the 17th of November. The competition is being sponsored by Land Securities. The two winning teams will be unveiled during their Festival on the 18th of November. They will also be hosting the Light Bulb Moment event facilitated by the Bright Ideas Trust and Accenture at WKC on the 19th of November from 2pm . This is Westminster Council's event being held to launch Westminster Enterprise Week. Apprentice contestant Saira Khan and Margaret Mountford of Apprentice fame will be at the event in our new Atrium. Follow us on Twitter, Facebook and LinkedIn to make the most of GEW2015.