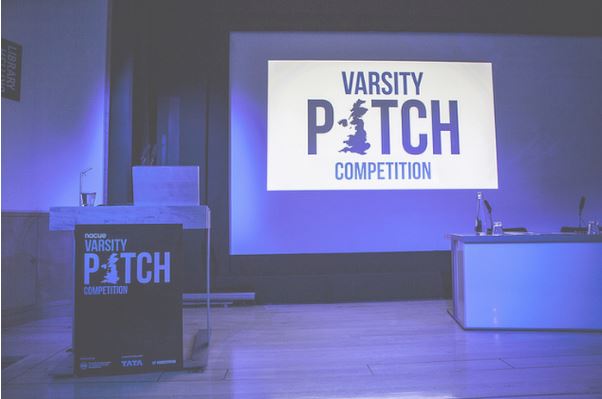 This blog has been written by David Landsman OBE, Director of Tata Limited.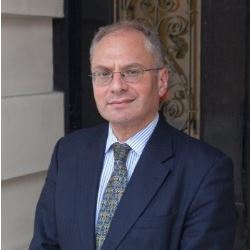 It's hard not to feel sorry for sixth formers receiving their A level results these days. You get the A*s or As you've been dreaming of and then – until the last year or two – someone tells you that "grade inflation" means they're not worth as much as they would have been a generation ago. The Government's reforms to the exam system has done something to reduce those complaints. But, in their place, you're now likely to hear that success isn't about exams after all. Some large firms have decided to ignore A Level results altogether in their recruitment processes. So, was all that studying a waste of time? Maybe the same applies to university: forget the lectures and focus on getting life experience? Or maybe forget university altogether? I don't think so.
University shouldn't be for everyone, just as – I can assure you – elite sports academies or drama schools wouldn't be for people like me. It's good that the number of apprenticeships on offer is growing strongly, with the support of both government and companies like Tata. There's no doubt that a good apprenticeship offers an excellent route into a promising career with the opportunity for plenty of study on the way. People who choose an apprenticeship, for example at Jaguar Land Rover, may well find the competition even fiercer than for some university places. It's certainly not second best.
But, all that said, there's no doubting the role of university. Those who choose that option on the basis of careful personal consideration and good advice shouldn't feel they've made a mistake just because a smart journalist (probably a graduate…) has managed to interview a millionaire entrepreneur who left school at 16 with half a GCSE. Future-oriented businesses – from Tata Steel to Tata Technologies, Jaguar Land Rover, Tata Elexi or Tata Consultancy Services (…our list goes on) – will always need well-qualified graduates who have demonstrated the ability to gain and manipulate high-level knowledge and apply it to challenging new situations. The market of the 21st century with increased international competition is raising the bar: to be truly competitive, graduates will need to be able to show specialised knowledge in, for example, STEM subjects and this knowledge will need to be combined with coding and foreign languages.
And even that's not enough. Fortunately, universities can help there too. I'm not thinking now about lectures or practicals, but the "extra-curricular activities" which some assume are synonymous with propping up the student union bar. A university is an excellent environment for those first efforts to apply academic knowledge to real-world challenges. Whether you're studying Physics or French, Engineering or English, almost everyone will end up in their career providing someone else with something. Whether it's in a business or in the public sector, in manufacturing or teaching or social services, the trick is essentially the same: to provide goods or services that people want, better cheaper and more sustainably. And that's where entrepreneurs come in. Coming up with new ideas. Understanding both technology and people, whether it's customers, employees or the wider community. Always learning how to work against competition and with limited resources. Getting ahead of the game, having courage, taking calculated risks and picking yourself up after a failure and starting again. These are all attributes of entrepreneurs, but not just of the next Richard Branson or James Dyson. In fact they're attributes we all need more of, whatever our specialism or wherever we work, in start-ups or in large corporates or Governments.
That's why I'm so pleased that we in Tata have been working closely with NACUE as a strategic partner since 2010. We focus particularly on Varsity Pitch, a Dragons' Den for students and recent graduates. And importantly we provide not just some funding, but also from among our people some of the judges and mentors assigned to the winners. Recent winners have included a bicycle light which helps avoid accidents with lorries, a mobile payments app that aims to make mobile simple using bitcoin and a free online service which helps consumers make expert purchase decisions in 60 seconds. I've been a judge myself and have been impressed both by the imagination but also the serious application of the entrants: not just bright ideas but thought-through business plans, customer insights and bucket loads of enthusiasm and commitment. I'm sure I wouldn't have made the grade at their age, so there'll be at least one vacancy around here before long…
Seriously, I don't know whether any of the winners will end up working for a Tata company. I imagine we could use their skills and commitment, but that's not why we do it. A more entrepreneurial world will be better for all of us, as workers customers and citizens. So let's not talk down universities and qualifications, but let's encourage and celebrate student entrepreneurs too. Tata are our major partners for the NACUE Varsity Pitch Competition 2015. Click here for your chance to win £10,000.